Relax with Yoga On the Islands
Inhale the energy of the islands with our deeply relaxing and nurturing yoga retreat.
Take a deep breath
Our expert yoga retreat instructors hold a range of complimentary group yoga and breathwork classes each day, making the most of our extraordinary Panama setting by using a variety of locations across the resort.
Morning yoga might be held poolside or in the lush Hummingbird Garden, followed by breathwork on the floating platform in the ocean. Late afternoon sessions might take place on the jungly airstrip with its unrivaled sunset views, and lead to moonlight yoga on the soft, still-warm sand of the beach.
Hatha Yoga
Hatha Yoga
The ancient practice of Hatha yoga combines asanas, or yoga poses, with pranayama – breathing exercises – to create a relaxing and toning practice which balances mind and body. You'll be left with a sense of peace which helps prepare the body for deeper spiritual practices such as meditation.

Benefits
- Improved sleep
- Strengthening of core muscles
- Help improve symptoms of depression
- Help with stress management.

expertise level
Hatha yoga is suitable to all levels and we will adjust the session to your own needs.
instructor
Gabriela
Chair Yoga
Chair Yoga
Suited to all abilities, Chair yoga is a gentle style that is perfect for those with limited mobility as it can be practiced while sitting in a chair or standing and using a chair for support. It teaches valuable poses and gentle stretches which can be practiced while at work or sitting down.

Benefits
- Increased flexibility
- Improved strength
- Improved proprioception
- Helps reduce pain
expertise level
Chair yoga is suitable to all levels but particularly beneficial for those who spend long stretches of time seated or those with limited mobility.
instructor
Gabriela
Power Yoga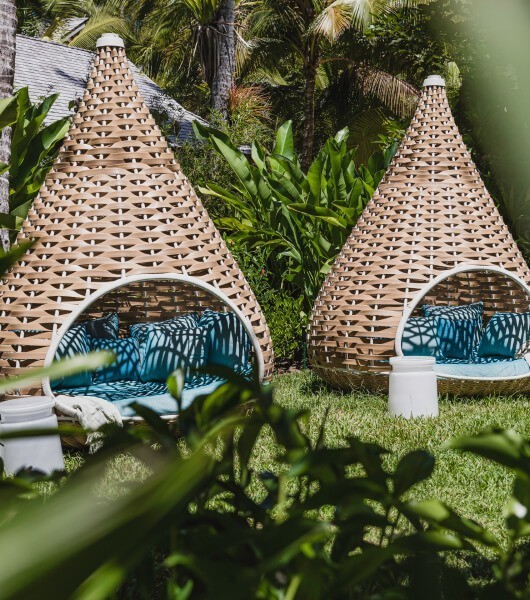 Power Yoga
Get set to work up a sweat with our vigorous, fitness-based approach to yoga. Mixing a sense of athleticism with different movements and asanas, or yoga poses, Power yoga is perfect for those wishing to enjoy the activities on offer at Islas Secas, such as surfing, running and hiking.

Benefits
- Increased energy
- Increased stamina
- Improved flexibility, posture, and mental focus
- Tension relief
- Release of toxins.


expertise level
We recommend a certain level of fitness and some previous knowledge of yoga, but will tailor this to beginners as needed.
instructor
Gabriela
Inhale the Breeze of the
Ocean
Gabriela
"I am passionate about the movement of our bodies on all its planes, and feel deeply connected with the nature on Islas Secas, especially on Playa Canales at sunset."