Islas Secas; A Stunning Panamanian Outcrop
An area of extraordinary biodiversity, primary rainforest and protected marine wilderness.
Our private island home is located 33 nautical miles from mainland Panama, on an enchanting volcanic archipelago in the Gulf of Chiriquí. Born from a passion to protect our extraordinary natural surroundings, Islas Secas was created to welcome just 24 guests, leaving 75% of the archipelago untouched.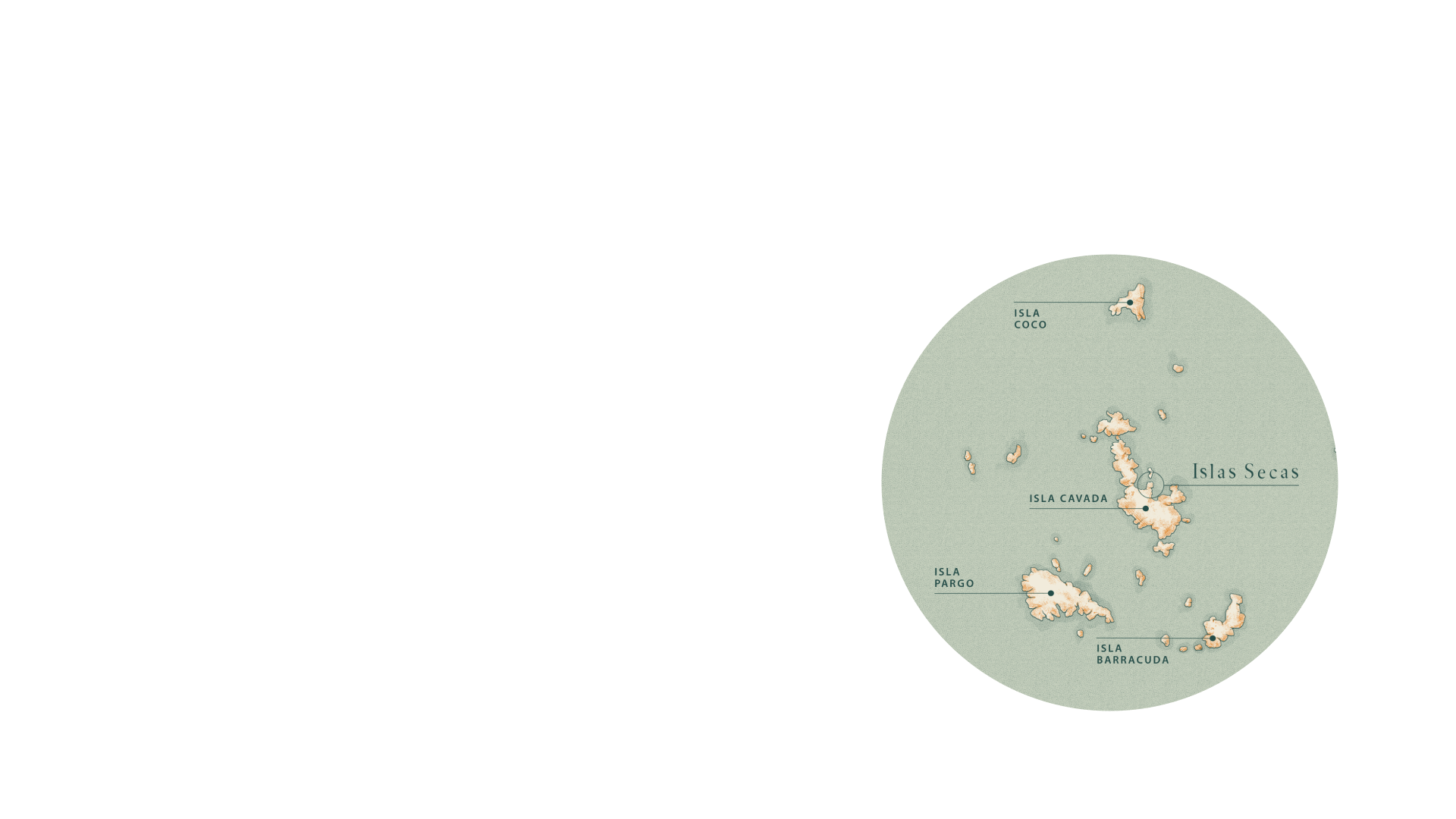 Passion & Inspiration: Saul Umaña, Culinary Director
Sustainable by Design: Casitas of Secas
Sustainability & Conservation at Secas
Panamanian Soul
We are deeply rooted in the culture and traditions of Panama.
Despite the remote location, our connection to the mainland and the local Chiriquí community is the heart and soul of Islas Secas. Our Panamanian flare is obvious in our gastronomic offering and the flavors conjured up by our chefs, using the freshest local seafood and produce, and incorporating traditions and techniques that showcase the cultural integrity of Panama.
Panamanian Design
The design for our casitas is based on traditional Panama Canal Zone houses, which use high-pitch ventilated roofs and open-frame walls, topped with our own innovative thatched roofs. This works in harmony with the tropical climate, allowing maximum ventilation minimizing the need for energy-guzzling air conditioning. The design of the Terraza is similarly rooted in Panamanian architecture, while the interiors throughout have been decorated with artworks and materials by local artisans.
Supporting Local
As well as hiring from the local community, we partner with sustainable, ethical producers within the Gulf of Chiriquí. This keeps our supply chains short, minimizing our environmental impact, while providing economic opportunities for locals. Islas Secas also supports a wide range of local conservation and community programs, and carries out vital scientific research in the area.
Migrating humpback whales