Conservation
Putting nature first lies at the heart of Islas Secas
Preserving our precious natural heritage drives everything we do. From scientific coral monitoring to a marine life census, our environmental team works with partners to ensure we keep the archipelago and wider Panama region protected. Guests, children included, are welcome to join our work and learn more about the area's extraordinary biodiversity.
It is our absolute delight to share our brilliant seascape and our passion for its conservation on our private island marine safari. Enjoy a customised itinerary to cater to your party's desires, and experience our wonderful wildlife led by conservation experts.
Explore here
Habitat Restoration
Our program of invasive, non-endemic plant removal effectively restores the ecological balance of the islands. This has allowed us to repopulate the archipelago with thousands of native plants, grown in an on-site nursery. We have also worked closely with Audubon Panama to gain a better understanding of the archipelagos' diverse bird habitats, with the aim to reintroduce threatened species in the future.
iNaturalist and eBird Monitoring
We keep a close eye on our biodiversity through the iNaturalist platform, and the birds that inhabit the archipelago are logged through eBird. Both are scientific data repositories that help scientists find and use information to inform conservation action. Guests are encouraged to participate by reporting what they discover.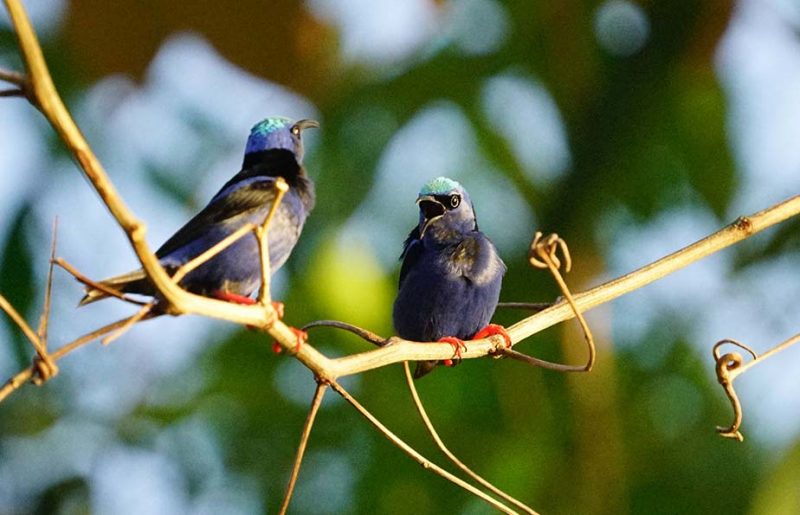 Frigatebird Monitoring
Islas Secas boasts Panama's second-largest colony of soaring frigates (Fregata magnificens). Guests are invited to take part in our ongoing study of their permanent, active marine colonies in the Gulf of Chiriquí, which counts the nesting birds at least four times a year.
Beny Wilson
"This is the richest and most diverse area of the Eastern Pacific Ocean, which makes conservation here so important – and provides the opportunity to share the unique flora and fauna with our guests."
meet the team
One Step Beyond
The privately funded Islas Secas Foundation, an affiliate of The Moore Charitable Foundation, supports important scientific research, conservation and community projects within the Gulf of Chiriquí area and Panama.
Discover more