Families at Islas Secas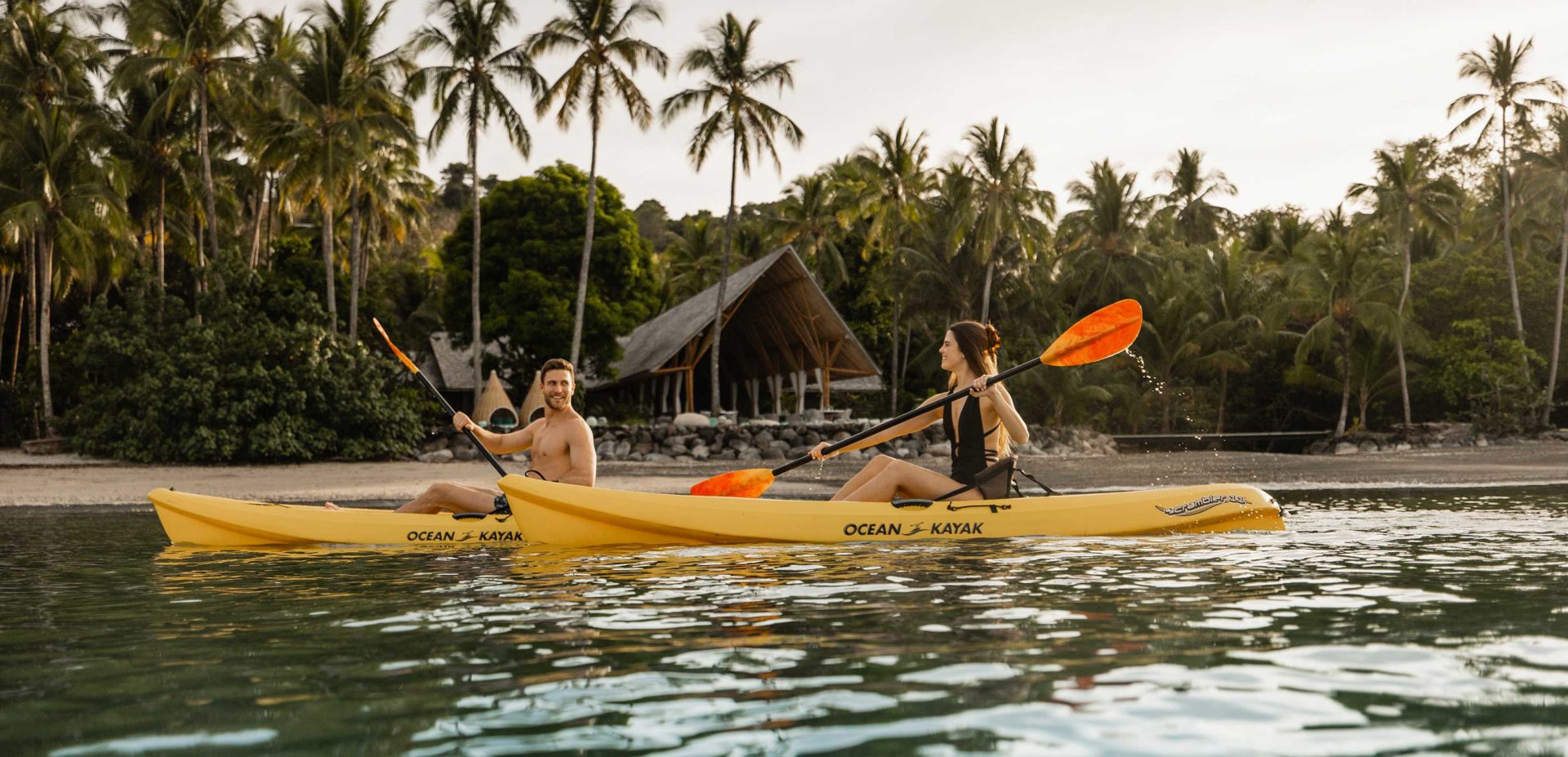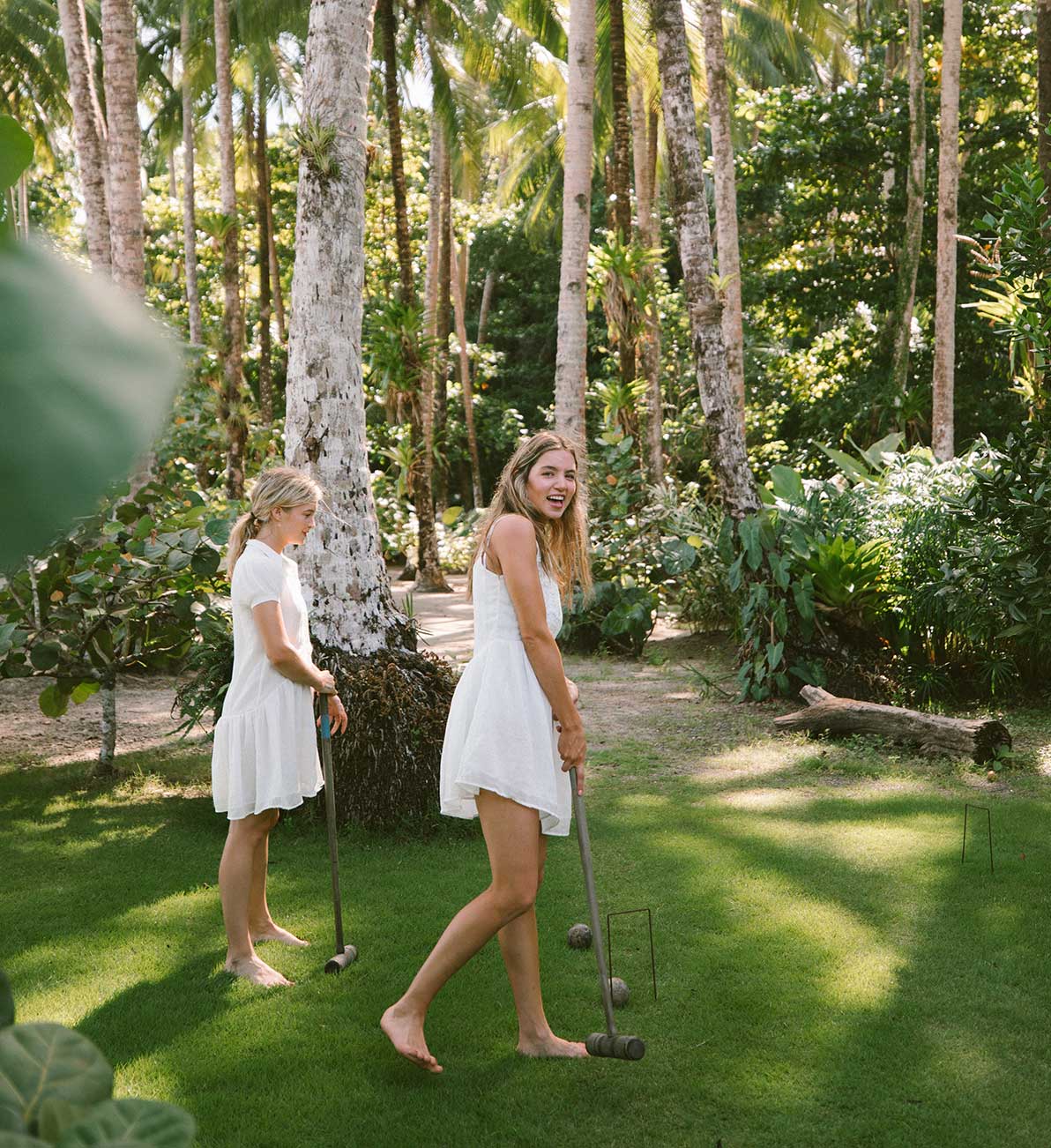 The perfect luxury family vacation, with exceptional experiences to keep every age entertained and enthralled
Islas Secas offers unforgettable luxury family vacations, whether your tribe is made up of budding adventurers, young nature-lovers, or water babies. Our chic, spacious Casitas allow you all to spread out and relax, while our huge range of immersive activities are perfect for families to reconnect and rejoice in the lush, natural beauty of our archipelago.
Family experiences
Hit the open water and discover this unique, protected environment as a family, whether you're kayaking through secret coves, discovering deserted Robinson Crusoe beaches, or trying a new, thrilling watersport such as surfing, and e-foiling, or sailing. Children will love learning to snorkel, or taking part in our custom-made beach games sessions, and can even try scuba diving in the world-class waters of Coiba National Park.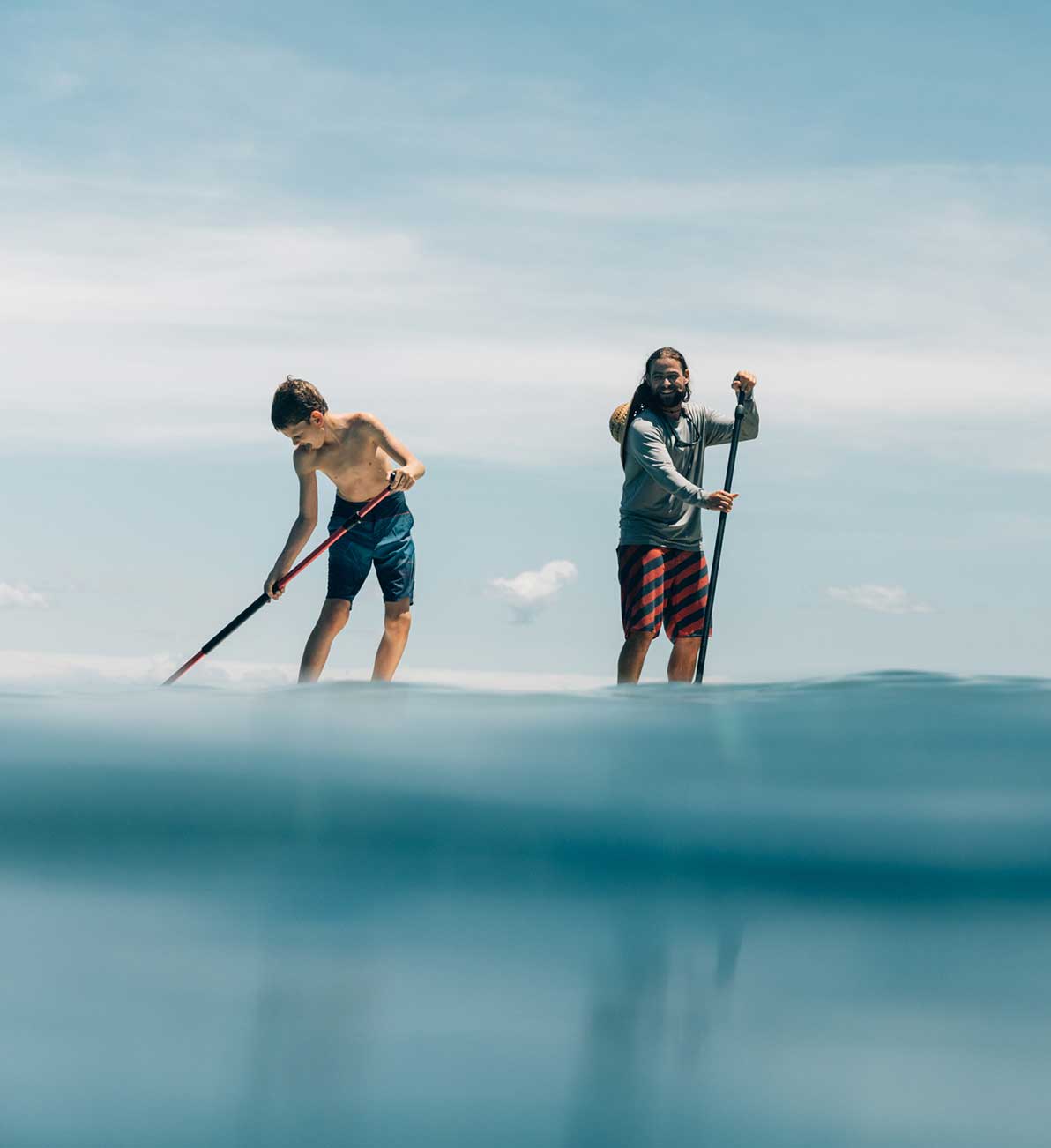 Luxury family fun on land
Islas Secas offers the perfect playground for children of all ages, a place to discover our uniquely wild and rich tropical islands in a safe, super-fun environment. Our rainforest trails are ideal for a game of "nature bingo" or the first taste of birdwatching, while our team can organize cooking sessions, coral-necklace making, movie nights, cupcake decorating, and Spanish lessons.
Luxury family Casitas
Our beautiful Casitas have the space, dimensions, and breathtaking views to make your luxury family vacation go smoothly. Choose from two-bedroom Tres Palmas, with its two separate casitas joined by a sprawling deck and plunge pool, or opt for Casita Grande, ideal for larger families, with four casitas set in tropical gardens, and a plunge pool looking right onto the sparkling Pacific.
Gastronomy for any appetite
Whether you select a family lunch by our breathtaking infinity pool, an indulgent dinner at Terraza, or a surprise picnic on a deserted beach, every meal at our luxury private island resort is an occasion. Our talented team creates culinary masterpieces with Panamanian flare – and little ones are never left out. From the freshest fish 'n' chips to their favorite pasta or pizza dishes, every taste is catered for.
Private island buyout
A private island buyout at Islas Secas lets you create your perfect family reunion or luxury group vacation. With a choice of Casitas suited to different family groupings and a wide range of exciting experiences for family members of every age, the archipelago will be your own private playground – the perfect luxury island beach vacation.
UsefulInfo
If you can't find the answer to your question feel free to contact us via email or via phone, we will come back to you as soon as possible.
Get in Touch
Children of all ages are welcome at Islas Secas. Please note, however, that there are areas within the resort and the Casitas where close adult supervision is required for young children. All accommodation options have plunge pools except for the Tented Casitas. All casitas including the new Tented Casitas have simple railings with large gaps that children could squeeze and fall through. There are considerable drops on the other side of the railings.

Islas Secas does not offer babysitting or provide childcare services.

A parent or legal guardian needs to be present during every activity.

Absolutely, and this is free of charge.

Our restaurant does have high chairs, and baby food is available upon request.

* Daily made-to-order breakfast, lunch, and dinner including beach picnics and barbecues
* All drinks including signature cocktails, mocktails, highest quality liquors, wines, and champagne
* Fully stocked minibar replenished daily with your preferred items
* All recreational & educational activities on- island including guided nature hikes
* Scuba diving and snorkeling trips within the Islas Secas archipelago
* Water sports activities include nature and sunset cruises on our yacht, wakeboarding and wake surfing, e-foiling, stand-up paddle-boarding, kayaking, and sailing
* One half-day fishing trip within the Islas Secas archipelago per stay
* One 60-minute spa treatment per guest per stay plus daily yoga classes
* Daily laundry (dry cleaning is not available at the resort)

Pack lightly – bring comfortable hiking shoes, yoga clothing, light layers for the evening, and lots of swimwear, as well as coral-safe sunscreen for all the family. Remember we are an island, so if you require any specific medication, please pack them.

We don't have a shop on the island but do let us know what you need and we will do our best to accommodate you.

We have a full-time doctor and a small health clinic.

There is something to see and do in all seasons. For the most consistently sunny weather, December through April are the best months. June to October is whale migration season.

Tres Palmas accommodates up to four people in two casitas. Casita Grande accommodates up to eight people, with four casitas, two of which can have two twin beds, and two with a queen bed each (or all four casitas can have one queen bed each). Cots are available for babies.